We aren't your average breeders
 All of our dogs are our family members.
We look forward to having you join our growing family.
Happy. Kind. Lovable.
Take a look at what makes our English Cream Goldens so special.
Playful. Smart. Loyal. 
Our Yellow, Black, and Chocolate Labs are second to none.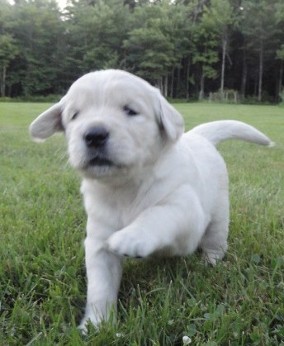 Are you ready for your forever friend?
Contact us today.
If you're looking for a new four-legged friend of your own, let us help you get the
perfect companion. Call us or visit us today.
Postal address: 468 Harlow Hill Rd, Turner, ME 04282
Phone: (207) 320-8997
Email: [email protected]